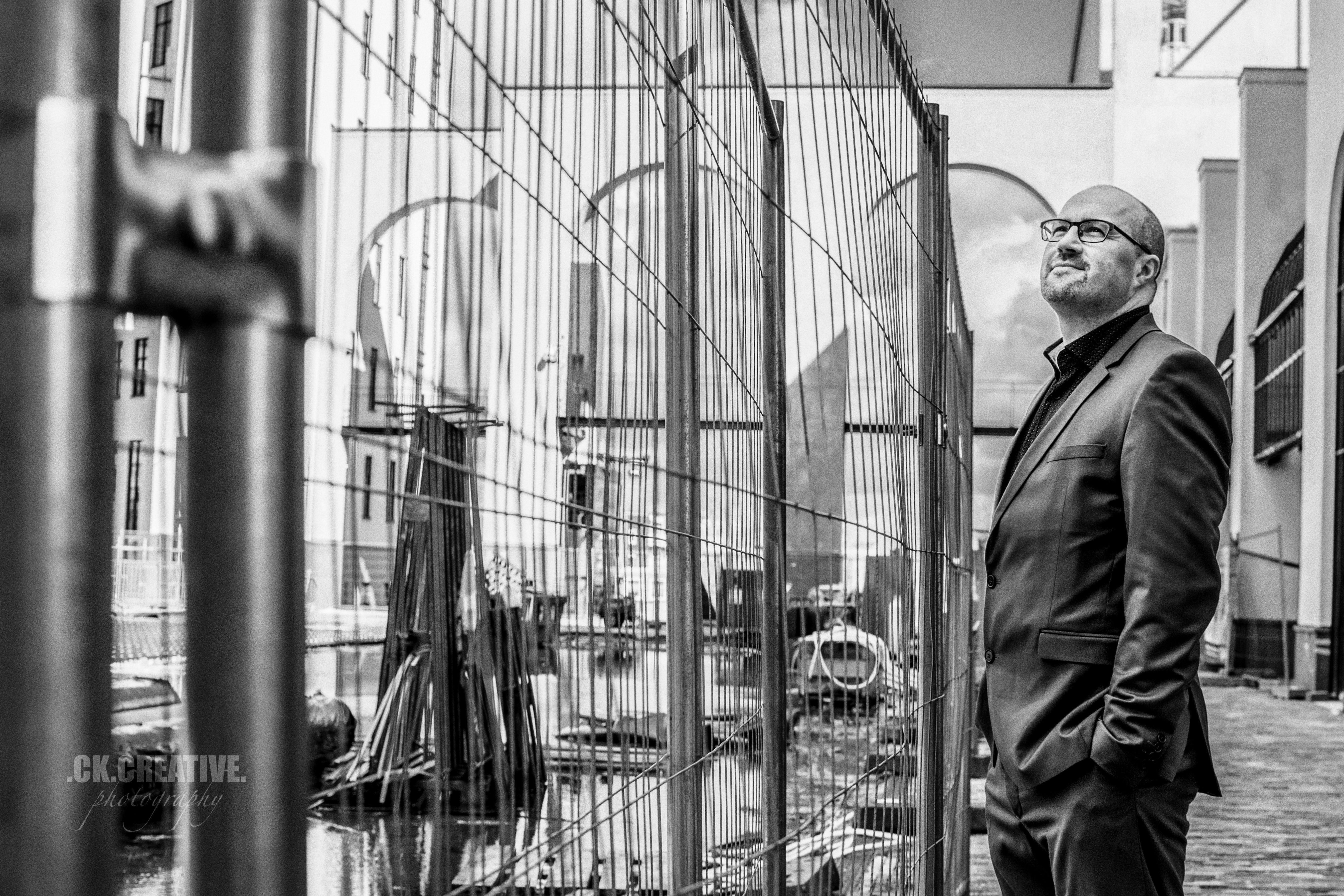 CRAPANZANO ART COACHING
ART AND ART EDUCATION / URBAN FUTUROLOGY
LOOKING AT THE WORLD WITH FULL AWARENESS
JEAN-MICHEL CRAPANZANO ARTIST / ART COACHING

I am glad to introduce you to my activities as an artist and art coach that combines Art and Art Education's projects since 20 years.

As an artist, I work in the field of photography, video and fine art. Social engagement and citizen's participation are an important part of my art practice. I have been fortunate to share my experiences with many institutions, like museums, art centers and art galeries, universities and high schools. Together we built a strong network that defined who I am today.

I speak French, English and Dutch.

"The goal of education is not to increase the amount of knowledge but to create the possibilities for a child to invent and discover, to create men who are capable of doing new things"
Jean Piaget, father of "genetic epistemology and cognitive development"

Project "Tosca" , SCHUNCK Museum of contemporary Art Heerlen


MY MISSION:
I am currently working to build a team of « students / urban explorers» . The idea : Art can play a decisive role to increase social cohesion and social participation and building a "community team" spirit.

Because we face a lot of social issues, it is important to build a community of curious and ambitious artists-citizens who could possibly change our way of thinking.

I propose my experiences to universities, art schools and high schools to build a new generation of student interested to explore social issues and Futurology : the study of postulating possible, probable, and preferable futures and the worldviews and myths that underlie them.

Being fully aware of our surrounding by playing a role as an artist is my motivation : Art can help people to visualize their past and their future. I help them in this process of reaching full awareness of their creativity.

Creativity is not only learning art technics, it is also how you look at the world and find your role and your place in it.

"To be aware or to be NOT aware, that is the question"


Picture : Chantal Kuijper/ CK Creative photography
Crapanzano Art Coaching services
My approach is to help students and citizens to be fully aware of their surrounding and develop artistic tools and methodologies to
increase social cohesion. I coach (art) organisations through a large range of mediums and topics ready to use, and related to the social context where the project takes place.

I offer :

1-Personal coaching for young students/young artists : how to build a portfolio, how to write projects, how to build a network, how to apply for funding.

2-Personal coaching for university, art schools and high schools :
short or long term projects with students.

3- Coaching municipalities and communities : how to stimulate social cohesion / citizen awareness through art projects.

4- Personal courses : photography, video, fine art - painting drawing, silk-screen, 3D modelisation, art in public space.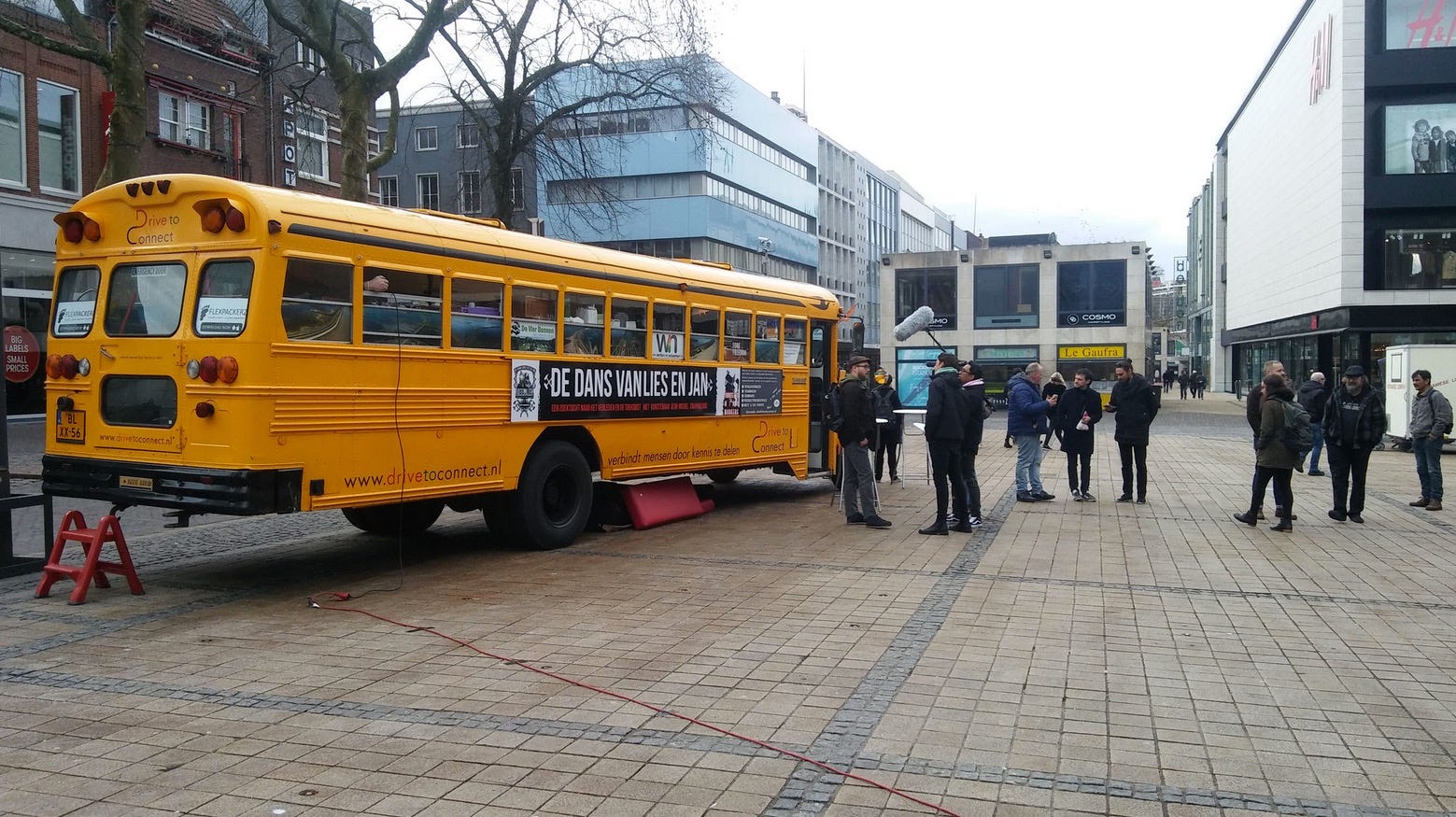 EXHIBITIONS / PARTNERS (selection)
1999: Master / graduated from the art school « Ecole Nationale Superieure des Arts Décoratifs » in Strasbourg France- as multimedia artist
2008: Bachelor/ teacher of Fine Art and Design, graduated from the University of Maastricht - The Netherlands

Art teacher at the University of Utrecht-Amersfoort / Hogeschool Utrecht.

Raid project gallery Los Angeles, USA
Bronx River art center New-york, USA
Arlington art center Washington D.C., USA
Armory show art fair New-York, USA
Van abbe museum/Your-Space, Eindhoven, NL
Armory show New-York, USA
Art fair international, Cologne, G
Mondriaan fonds/Kunst-podium-t/Kop art center Breda, NL
7th Bieniale of photography and visual art, Liege, B


Mac 2000 art fair, Paris, FR
Museum of contemporary art le Casino, Luxemburg, L
A.A.F. art fait bruxelles, B
Museum of contemporary art schunck, Heerlen, NL
BuroBK art center, Vlissingen, NL
Signe Art Center, Heerlen, NL
Kappur gallery, Tilburg NL
Sluice Art Fair New-York, USA
Sluice Art Fair London, E


Furthermore gallery Washington DC, USA
Gallery RFD, Swainsboro, USA
Fundament Foundation / De Pont Museum, Tilburg, NL
Huis voor de Kunst, Roermond, NL
Artco gallery, Aachen, G
International Art Fair, Cologne, represented by ArtCo gallery.
Art Residency:
2004 - Los Angeles, Raid project gallery / grant D. R. A. C. Strasbourg / City of Strasbourg.
2010 - Arlington Art Center, Washington D.C.
2016 - 2018 KH Messen art center, Norway
Private and institutional collections FR, NL, U.S.A.
In partnership with SCHUNCK Museum of contemporary art Heerlen, Maastricht VIA 2018,
Province of Limbourg, Institut Saint -Laurent, Liege, Belgium.

Tosca makes reference to "Hon, a cathedral" from Nicki de Saint-Phalle.
This is a contemporary version : a urge bear, "Tosca", the son of ice bear "Knut", symbol of climate change during the 90's.


I helped the students of the Institut Saint-Laurent to conceive this "bear-construction". The idea : invite people to be aware of climate change.
Together, we found idea's and designed the shape and the function of this artwork. I technically and conceptually guided the students in this process and helped them to understand the impact of art activisme.
It gives an idea about the scale of the structure.
Workshops at my studio. We define together the shape and the function of TOSCA.
I coached : color design and spatial organization, conception of the workshops inside Tosca and the social implication of pedagogical methods.
The local TV came for interviews of the students.
3D simulation of the "rooms-organ" of TOSCA . For each room a function :
the lung - being aware of climate changes issues
the brain - being aware of our own self-confidence
the heart - reconnecting with ourselves
the stomach- being aware of food waste
the utero - a room for creation and brainstorm



After studio work with the students, busy with the realization.
The "lungs" of Tosca : we conceived participative workshops for the public. Our goal : invite citizens to be aware about climate change issues.
THE DANCE OF LIES AND JAN
TRIBUTE TO THE MINE HISTORY
In partnership with the city of Heerlen / ARCUS college -MBO / Bernardinus college / De Nieuwe Thermen College / Museum Continium Kerkrade / Drive to Connect Rotterdam.

Article in national newspaper "De Volkskrant" en TV reportage L1 Limburg
This project will be exhibited in 2020.
Realisation of a sculpture and a participative documentary between 2018 and 2022. In 2022, construction of a 8 meters high sculpture "The dance of Lies en Jan", a tribute to the mine history, in Heerlen, the Netherlands. This represent the DNA of Heerlen, the 135 meters high chemney Lies and Jan. Portraits of mineworkers will be engraved on the structure.
I taught young students how to realize a documentary based on the mine history of the city of Heerlen and Brunssum. I guided them during the process, using a "recording studio bus" that I especially conceived for the project.
The idea was to film inside/outside discussions between students, citizens and mineworkers about the history of the region and think about a possible scenario of the future : climate change, technology and identity.
I created a new pedagogical method based on interaction games : the futuristic monopoly game.
We used it to generate thoughts and data base of ideas for the future generations.
Interaction between students and citizens.
National exposure : article in "De Volkskrant", 18 januari 2018
EX-VOTO
PHOTOGRAPHY PROJECT
Students learn the principles of photography and studio technics based on my photography serie. EX-VOTO is about Identity, Spirituality, History, Prospective and offering.

EX-VOTO has been exhibited in several art schools and art centers in Germany, France, the Netherlands, Italia.
Students pose with their personal objects that have a deep personal connection with them : a moment of pride, of joy, a symbol of changement in their life, a symbol of their hopes.
This serie is about self-reflexion and self awareness : what defines me? Can we share something together ? Do we have something in common? What can I learn from you?
Preparation of the studio.
About Ex-Voto ( Source: Wikipedia) : an ex-voto is a voting offering to a Saint or Divinity. It is given in fulfillment of a vow or in gratitude or devotion. Ex-Voto's are placed in a church or chapel where the worshipper seeks grace or wishes to give thanks. The destination of pilgrimages often include shrines decorated with Ex-Voto's.
MASTER AND PUPILS
THE TRUTH IS OUT THERE

In partnership with Mondriaan fonds / Kunst Podium-T Tilburg/
Art School of Visual Art Utrecht / Art School of Visual Art Maastricht/
Art School of Visual Art and Design Bruxelles/
KOP Center of contemporary art Breda.

I led 4 students from different art schools to be aware of social issues and the use of cross-over methodologies.
The process and the result have been exhibited at KOP contemporary art center in Breda.


REALITY IS AN ILLUSION : WE EXPLORED THE INVISIBLE STRUCTURES THAT CONTROL HUMAN'S BEHAVIORS. "THE TRUTH IS OUT THERE " IS ABOUT POWER, DOMINATION, LOVE, MEMORIES, POLITICS, EMPATHY AND MEDIA CONTROL.
Vos paramètres de cookies actuels empêchent l'affichage de contenu émanant de Vimeo. Cliquez sur "Accepter et afficher le contenu" pour afficher ce contenu et accepter la politique d'utilisation des cookies de Vimeo. Consultez la Politique de confidentialité de Vimeo pour plus d'informations. Vous pouvez retirer votre consentement à tout moment dans vos paramètres des cookies.
Accepter et afficher le contenu
In partnership with Hogeschool Zuyd Maastricht / Art school of Visual Art and Design Maastricht, The Netherlands.

I taught students to be aware of the notion of social engagement and art in public space : women's right, control, identity.
Vos paramètres de cookies actuels empêchent l'affichage de contenu émanant de Youtube. Cliquez sur "Accepter et afficher le contenu" pour afficher ce contenu et accepter la politique d'utilisation des cookies de Youtube. Consultez la Politique de confidentialité de Youtube pour plus d'informations. Vous pouvez retirer votre consentement à tout moment dans vos paramètres des cookies.
Accepter et afficher le contenu
2007 : In partnership with Grafish Atelier Daglicht, Eindhoven, The Netherlands.
I worked as curator and I taught silk-screen and multimedia practices to a group of international artists.
-Ilya Rabinovich ( RU)
-Simone Hooymans ( NL)
-Julia Boix-Vive ( FR)
-Rachel Wilberforce (UK)
-Michiel Jansen (NL)
-Sebastiaan Dijk (NL)
MUSEUM OF FINE ART, MEAUX
1999- One of my first art projects just after I graduated from the Art School of Strasbourg.
I have been invited by the Museum of Fine Art in Meaux near Paris, to conceive a project between Art and Education with the bus company Marne-Et-Morin.
I taught children between 9 and 15 how to use the silk-screen technic. We worked on the idea of mutations in a multi-cultural context.
Dreaming about the future : what will be the next step ?
Photography : Chantal Kuijper / CK Creative photography
COACHING STUDENTS, SCHOOLS
AND ART INSTITUTIONS
Building a world where students and citizens can learn how to simulate the possible scenario's of their future.
I see Art as medium to reveal the interaction between people.